Who We Are - An Executive Search Firm & Career Coaching Consultancy
About the Founder ...
Marissa Marsala is an Executive Recruiter, Career Transition Strategist/Coach, Motivational Speaker, and the Owner of Employer & Candidate Connection, a consultancy that serves 3 job-related types of clients.
Marissa is also the Founder of a LinkedIn career transition group that bears the same name.
Marissa is a seasoned HR professional with over 19 years of experience as a training and development professional, career coach and a career transition expert. She is well-networked and uniquely qualified to help today's displaced and other job seekers cut through the clutter and invest their energies in productive activities that help them to land jobs.
Ever since Marissa can remember, she has been a natural connector … a "matchmaker" with a knack for identifying what logically fits together. As a marketer, she connects the right products to the appropriate markets/buyers. As a recruiter, she connects the right candidates with the right employers … and as a career coach, she grooms candidates for the next step in their careers and when necessary, facilitates career "makeovers."
Please see "Services" tab for more specific information on the services offered for each client type.
*Industry Expertise/Contacts Include:
 Life Sciences: Health Care, Medical Devices, Pharmaceutical, Biotech
 Biopharma, Diagnostics/Lab, and other Medical Tech
 Aerospace / DoD
Financial Services (Banking, Brokerage/RIAs, Insurance, and CPA firms)
AI/Machine Learning/Data Science/Big Data/Data Warehouse
Supply Chain/Inventory Management/Logistics
Satellite/Wireless Communications
Automotive
 Semiconductor
 High Tech
 IT
 Construction
Consumer Packaged Goods
Employer & Professional Organization Support
1. Support for Employers & Professional Organizations
In my role as a Recruiter, I offer a variety of full-cycle exclusive services to address different budgets, timelines, and other recruiting goals. Search services include Retained/Exclusive, Contained/Exclusive, and Exclusive Contingent work.
 Exec/Non-Exec searches
 Employee & group training workshops/coaching & outplacement services for employers with workforce reductions or associations seeking continuing education.
Serve as HR Bus. Partner. Provide guidance on a wide range of HR issues (hiring,terminations, performance issues, ER, comp benchmarking, workforce & succession planning, etc.
ALL Industries Served
As a motivational speaker and educator, I am also sought out as a paid speaker to deliver continuing education and/or professional skills training. This may take the form of timely tips and valuable career information on a multitude of topics designed to help attendees become more marketable to themselves and their companies, as well as give them a much-needed edge in today's business world.
As for traditional HR experience, I possess a broad range of expertise including organization and leadership training/development, recruitment and retention strategies, employee relations, employee benefits, and compensation.
Given my deep skills in both HR and marketing, I have also helped companies formulate and implement talent acquisition and management programs and strategies. These have included post-acquisition culture integration work, applicant tracking initiatives, succession planning, employee engagement, and a host of other innovative programs and policy work.
As a career strategist and counselor, I am also available to provide one-on-one and group outplacement services to displaced employees on a wide variety of topics. In effect, I am a more cost effective alternative to larger outplacement firms.
Also, because I am inherently a marketer — when I am not marketing job seekers, I continue to assist businesses with marketing initiatives that spotlight their products and/or services, helping them to build brand, drive revenue, and deliver ROI.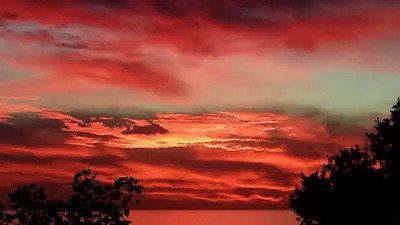 SEARCH FIRM SUPPORT
2. How We Work With Search Firms
Full-Cycle Splits
Work w/direct clients to identify top talent. Partner w/other US search firms on hard-to-fill roles and provide support during peak recruiting cycles. (e.g., JCA, Crean-Everett, PAG, Sanford Rose, Talentry, and TreHunter)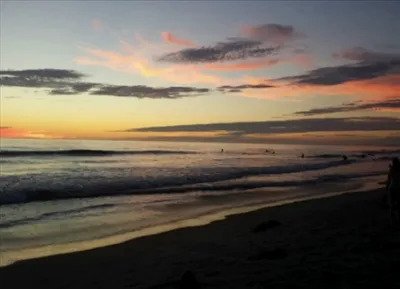 SUPPORT FOR THOSE IN TRANSITION
3. Job Seekers/Candidates
For those who are just starting their careers or considering a career change, I offer "career "invention" or career re-invention/makeover services yo identify the most viable career trajectories that align with a job seeker's skills and ignite their passion. These coaching services may include resume/cover letter writing, career counseling, finding job leads, and coaching clients on how to tap into "The Hidden Job Market." For some coaching clients, it may involve helping them to identify their unique value ("brand") and then crafting compelling elevator pitches that creates "buzz" and results. Aside from being personally gratifying, this work is professionally rewarding as it blends my creative Marketing and HR expertise.
 Coach/mentor those upwardly mobile or in transition 1:1 and groups (some pro bono work)
 Provide career coaching, leadership development and other career training on a wide variety of topics to groom job seekers and employed professionals for the next step in their careers
Deliver motivational, laser-focused career presentations designed to inspire and get results
Prior to launching my own recruiting business in late 2011, I created a pro bono LinkedIn group bearing the same name. This group serves as an online "pay-it-forward" meeting place for job seekers and employers to post and apply for jobs and ask job-related questions. In addition, it offers a variety of useful tips, tools, articles, short videos, and techniques to assist job seekers in leveraging the Internet, social media and other sources to get the competitive edge in today's unparalleled and highly competitive job market.
HOW MY BLENDED BACKGROUND BENEFITS JOB SEEKERS:
This "New Economy" has required job seekers to completely rethink and rework their approach to securing meaningful work. Aside from the sea of candidates on the market, social media and the digital age have radically and forever changed the dynamics of the job market. Candidates need to change with the times, and the ability to effectively market oneself and "network into a company" can make all the difference between getting "a chance at bat" or being left on the sidelines.
MY "SECRET SAUCE" = 12 Yrs. of HR + 15 Yrs. of Marketing + 10+ Yrs. of Recruiting Experience
As a marketing professional with 15 years under my belt, I've learned a thing or two about how to create and communicate value in the minds of others. My blend of Marketing and HR experience coupled with my practical background as a recruiter set me apart from other career coaches. Together, this unique "secret sauce" enables me to provide relevant and timely guidance. Combined, these credentials also make for a powerful arsenal that allow me to readily hone in on each job seeker's core value/strengths and then "package" each in a compelling way that gets the attention of hiring managers and better positions candidates to get more rapid, and laser-focused results.
OTHER CREDENTIALS/SERVICES:
Because of my deep roots in HR, experience as a recruiter, community work, and social media presence, I am extremely well networked within the San Diego Community and beyond in a wide variety of industries:* I therefore can offer job seekers introductions to many within my nearly 9000+ 1st connections on LinkedIn.
Given my passion for getting America back to work — whether or not I am paid to do so, and because of my reputation as a motivational speaker, I am frequently called upon to deliver topical presentations to the job seeker community.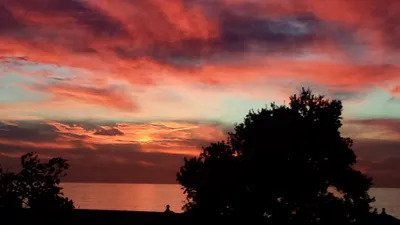 Humble Pro Bono Beginnings: Why I Became a Career Coach
ECC BEGINNINGS ... (My Story) Written 11/2/16
My Career Coaching Consultancy
I began the coaching leg of Employer & Candidate Connection in early 2009 as a result of a personal tragedy. Sadly, a former boss did the unthinkable – committing suicide after being laid off. This devastated/immobilized me, but once I processed things, it became clear that I had to try to mitigate this from happening again, and I found the resolve that motivated me to help coach job seekers. I knew I had coaching skills as I had once been an HR professional for 12+ years prior to my 15-year marketing career, so I began facilitating pro bono career events.
Later in 2009, as the economy spiraled down, I saw even more despair due to corporate downsizing announcements. At that time, I had job leads, and introductions both on and off LinkedIn. Within weeks, word spread, and I was helping 70 job seekers. That's when I realized that LinkedIn could help ME to help THEM and others. I created a LinkedIn Group named Employer & Candidate Connection (which I eventually named my recruiting firm after years later), and began postings jobs – some weeks as many as 180-200+. LinkedIn helped me deliver hope and help by utilizing their social media one-to-many platform to optimize, yet cut down my pro bono work, which some weeks approached 35-40 hours. The group now has ~ 1500 members. Most are gainfully employed and use the group to pay-it-forward, just as I did. Aside from hiring managers, other coaches, resume writers, outside recruiters, and HR people have joined the group, and frequently weigh in on job seeker questions.
The visibility I received from career coaching work on and off LinkedIn demonstrated that aside from my pro bono work, others could benefit from having a career coach on a one-on-one basis. Many people (including recruiting clients) have found and contacted me through LinkedIn. Today, I coach both the employed and unemployed and do so both at pro bono events and paid speaking events. To honor my former boss and make my services within financial reach, aside from my standard employed client rate, I offer military and other discounts.
In mid-October, 2016, I signed up for LinkedIn's freelance talent community (ProFinder) as a career coach and resume writing pro. Although it was a new pilot program at that time, within hours I had 3 consulting invitations and within 2 weeks — by mid-November, had received 75 invitations! I readily engaged with numerous job seekers and began expanding my career coaching business. To date, ProFinder has connected me with people I would have never had access to, and has built my brand visibility enormously.
In terms of an update, during 2017, I coached 80+ job seekers through the LinkedIn ProFinder "engine" and receive ~ 130-150 invitations every day. I was able to help 66 people land roles within several months. I continued to work with some of the other 14 who put their searches on hold for personal or professional reasons. In 2018, I dedicated more energy to the recruiting arm of my business, yet was able to take on ~40 new career coaching clients- nearly all of whom have successfully landed.
My Recruiting Business
I began the recruiting leg of Employer & Candidate Connection after interviewing for a Marketing Director role back in 2007. During the selection process, two members of the four-person team at my (then) current employer unexpectedly resigned. When I called the VP of the hiring company to explain that I was withdrawing because I could not in good conscience leave my current employer short staffed, she stated that she wanted me even more, due to my character. After attempting to negotiate a delayed start date, she instead asked if I knew of anyone like me. Given my 12+ years of HR experience prior to my career in Marketing, I began the hunt to find a suitable candidate with a skill set and work ethics similar to mine on a part-time basis after hours that Thursday and Friday. Within a 3-day period, I identified 5 candidates and scheduled them for phone interviews the following Monday!
Years later, after getting laid off from a job of 3 years in a massive re-org, I decided to make this my primary job! It's been ~10 years since I officially began this recruiting firm, and I absolutely love it! LinkedIn has been a huge part of my success. My network has grown exponentially from just over 200 connections to approximately 9,000 1st connections. I leverage LinkedIn every day to find candidates, reach out to my network for referrals, and to build my brand. I also created a LinkedIn Group back in 2009 that is nearly 1500 strong. There I post jobs, connect employers with candidates, and answer questions. The group is also a terrific way to further build my online presence. In addition, I leverage both the group and the update status as ways in which to announce recruiting and other events. The tools and functionality that LinkedIn has provided have made it possible for me to ramp up quickly, grow my network and build my brand in a manner that would not otherwise have been possible!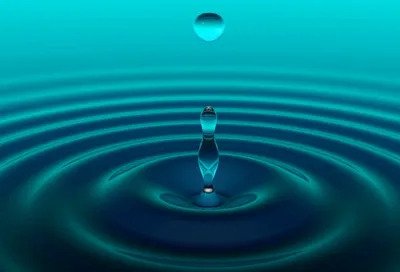 LINKEDIN AWARDS & RECOGNITION
LinkedIn Recognition:
2016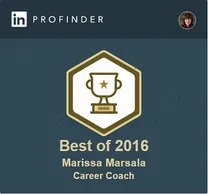 Recipient of Top 10% 2016 Career
Coach Award by LinkedIn
LinkedIn Recognition:
2017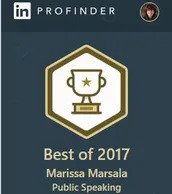 Recipient of Top 10% 2017 Public
Speaking Award by LinkedIn
LinkedIn Coaching
Endorsement in
Multiple Categories:
2017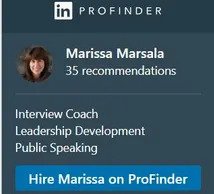 Recipient of 2017 LinkedIn
Endorsement in Multiple Service
Categories
LinkedIn discontinued providing awards after 2017.