COACHES & OTHER RESOURCES
Coaching Resources & Other Links
Why Consider a Coach?
Do you lack the motivation or discipline to get your job search underway?
Not sure what career path(s) to pursue and/or feeling lost?
Are you stuck or otherwise do not know what to do to kick-start your search?
Afraid of rejection and therefore are immobilized? 
Unclear about your unique skills? 
Need to establish your "brand" and craft a concise, compelling elevator speech (aka, "pitch")?
Need resume or cover letter help?
Are you uncomfortable networking? 
Not sure how to leverage your skills in another role or industry (Need a career "makeover")?
Considering being an entrepreneur?
Not sure how to tap into the hidden job market?
Need to identify executive search firms that service your profession and geography?
Need guidance on LinkedIn, Twitter, Facebook, or other social media to support your job search?
Want to improve your public speaking or interviewing skills?
Need help negotiating a better offer?
Coaching can make a world of difference between landing a job sooner than later. Most job seekers report that this is the most tangible evidence of a positive ROI for the coaching dollars they have invested, but there are many other benefits that can last a lifetime. I am frequently told by my coaching clients that they wish they would have found me sooner, and that the cost was well worth it. In fact, I receive a great deal of unsolicited feedback both during my active association with clients and well beyond. Some have shared that having a coach in their corner provided much-needed emotional support during a very difficult period in their lives often characterized by periods of heightened self-doubt and diminished self-esteem. This is even more true today, given the job market where jobs are few and candidates are in abundant supply.
Coaching clients have benefited from gaining clarity and confidence about the unique skills they bring to bear. Consequently, they can more readily articulate their strengths in a compelling manner. Others report additional benefits of coaching – among them, the ability to hone their interviewing and networking skills and come across in a more fluid manner. Some clients appreciate a coach's ability to help them navigate through uncharted waters with regard to today's job market. Today's resumes and selection process contrasts dramatically with those in previous years. Therefore, the guidance a coach can provide and ability to serve as a "sounding-board" and much-needed pillar of strength can be a partnership that most often lends itself to relationships that lasts well beyond the coaching experience.
SITE CONTENT
Other Career Coaches
Below is a list of coaches. This is a hand-selected list of those known to be highly competent and reputable either by me or others I know. This aside, it is up to individuals pursuing such services to do their due diligence when engaging the services of others. Naturally, neither I nor the others who have offered the below names can warranty and guarantee the services of others.
CAREER COACHES:
NOTE: Please pay-it-forward! If you have worked with a great coach or know of reputable ones, please route them to me for review. A first-hand reference will be required. We would like to build this list out to include OTHER AREAS and SPECIALTIES.
CALIFORNIA:Suzanne M. Hume, M.A. Coach, Teacher, Trainer
Suzanne M. Hume is a dedicated, results-oriented coach and teacher who has guided thousands of people to identify their strengths, overcome roadblocks, and achieve their goals. Suzanne helps clients achieve results and maximize their performance. She teaches people effective strategies in goal setting, planning, visualization, presentation/ interview preparation and tips for powerful communication. She helps clients build important skills for career advancement and artfully manage life transitions. She also offers English As A Second Language and Literacy Services to improve speaking, pronunciation, vocabulary, comprehension, reading and writing skills. Suzanne is a California Certified Multiple Subject and ESL Teacher, reading specialist and university professor. https://skillbuilder.biz/
Heather Wieshlow, Coach, Author, Speaker & Business Owner Heather Wieshlowis a Certified Coach, Author, Speaker and Owner of Turning Point Coaching and Consulting. Since 1998 she has helped thousands of professionals gain clarity during their career transitions and creates success plans for their lives. She has worked with individuals in businesses, organizations and government programs in all aspects of Career Discovery, Career Design and Career Development. Her energetic, personal, insightful and interactive style combines over 20 years of business expertise with a solid foundation based on holistic principles and real-world common sense. Heather is a Graduate of the Newfield Coaching for Professional and Professional Mastery Program (CPPM), Master Career Director (MCD), a certified Job and Career Transition Coach (JCTC) and holds a Career Transition Coach Certification from Chapman University. http://www.aturningpoint.com/
NEW JERSEY & VIRTUAL: Abby Kohut, "Absolutely Abby" Coach, Author, Recruiting / Human Resources Professional Abby Kohut is known in the job search world as Absolutely Abby because she tells the Absolute truth about the job search process. In the past 25 years, Abby has held corporate recruiting positions in a variety of industries and is responsible for helping 10,000 people get hired. Her website AbsolutelyAbby.com, which was selected as one of the "Top 100 Websites for Your Career" by Forbes, teaches candidates secrets the Absolute truth about the job search process that other recruiters won't tell you. AbsolutelyAbby.com was mentioned on CNBC as one of three top websites for career changers and CNBC published an article naming Abby as a Top Career Coach and Recruiter. Abby is one of the "Top 100 Influential People Online" according to Fast Company Magazine and is known as "Ask Abby" on LinkedIn. Since 2012, Abby has been on a mission to help one million job seekers and she drove around the US in an RV in order to accomplish that goal. Her job search adventures were covered by several nationwide TV and radio networks including: Fox 5, Sirius XM, NBC, CBS, ABC, Bloomberg Radio, LinkedIn, Monster, and The Ladders. Abby employs light hearted humor to help her job seekers understand what they need to learn. https://www.absolutelyabby.com and https://staffingsymphony.com/
PUBLIC SPEAKING COACHES
Public speaking skills coach Milo Shapiro has been helping people conquer fear, enliven their speaking programs, and deliver with style since 2004.  Milo combines his communications training (including many years with both the National Speakers Association and ToastMasters) with his 30+ years of stage work in improvisation, theatre, and motivational speaking engagements, bringing out the best in others who need to speak confidently.
Whether your concern is a significant one-time speech, a program you deliver frequently, or simply being more generally effective when speaking, Milo's personal, direct feedback is geared to take clients from where they are to where they dream of being in presentation.  He believes strongly that classroom training is unnecessarily daunting; "Why would anyone try to learn presenting while 30 people stare at them, when they could first grow and improve in the comfort of one-on-one feedback?"
Two clients have told Milo that his support saved their businesses because of critical issues in sales presentations; another came afraid to speak up with her co-workers and improved so much that she ended up briefing the White House!  Too many of us are thrust into speaking without having received the training we should have in our youth, but it's never too late to learn to enjoy feeling "Prepared, Polished, and Powerful" whenever and wherever you speak.
Visit PublicDynamics.com to see a video welcome by Milo, who has written two books on presentation skills and coaches folks internationally through Zoom.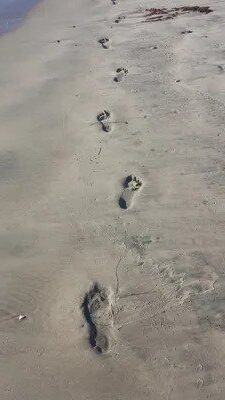 CAREER COACHING & ADDITIONAL SUPPORT
Additional Support
Lisa Angerame, Certified Professional Resume Writer (CPRW), owns and operates 86 Keys Communications a resume writing company that crafts results-getting resumes, cover letters and LinkedIn profiles. Based in Carlsbad, CA, 86 Keys has been producing resumes that stand out and beat the ATS since 2010. 86 Keys works with job seekers of all industries and professions, including marketing, business development and sales, IT, engineering, manufacturing, business operations, healthcare and more. 86 Keys offers resume writing services and consultations to job seekers across the career spectrum, including executives, directors, mid-level professionals, career changers and those with employment gaps. https://86keys.com/ or 760-550-9860
LINKEDIN PROFILE MAKEOVERS:
For Businesses/Entreperneurs:
Rhonda Sher•Virtual & Live LinkedIn Speaker◉ LinkedIn Profile Makeovers ◉ I Help You Get More Business Using LinkedIn ◉ LinkedIn Help 4 Sales Professionals, Realtors, Speakers, Coaches & Business Owners -Corporate Coaching ProgramsLos Angeles Metropolitan Area: https://www.linkedin.com/in/rhondalsher/
For Job Seekers:
Sid Clark (1:1 Coaching):
Need your profile detailed, tuned up or overhauled? I do all of that.
Provides Services including editing and writing.
https://www.linkedin.com/in/sidclark/
Greg Johnson グレッグ ジョンソン: (Formal Presentations & 1:1 Coaching):
Executive Coach | Career Management Strategist |️ LinkedIn Evangelist | Speaker |️ Above The Rim Executive Coaching
https://www.linkedin.com/in/gregljohnson/
WRITING, EDITING, GRAMMAR, AND PUNCTUATION ARTICLES AND COURSES:
Dr. Nancy Tuten is the founder and owner of Get It Write Online, a site that offers online advice and training about writing, grammar, punctuation, and usage as well as face-to-face seminars and conference presentations. With over three decades of experience and an impressive client list, Dr. Tuten takes delight in making difficult topics easy to understand. Subscribe to her weekly emails and her YouTube channel, and sign up for one of her self-paced online courses . Invite her to be an in-person or virtual speaker at your next professional conference, and talk with her about providing continuing education credits for your professional organization. https://getitwriteonline.com/ or +1 803-479-5092.
Career/Transition-Related Links: Pro Bono Linkedin.com Employer & Candidate Connection Group for Job Seekers, Employers, and Search Firms:
Please note: I do not have any involvement or financial interest in any of the vast majority of the above resources unrelated to Employer & Candidate Connection, and cannot recommend, warranty or guarantee those for which I am not directly affiliated. Instead, this information is provided as a service to job seekers. I am unable to answer any questions or provide additional insight.