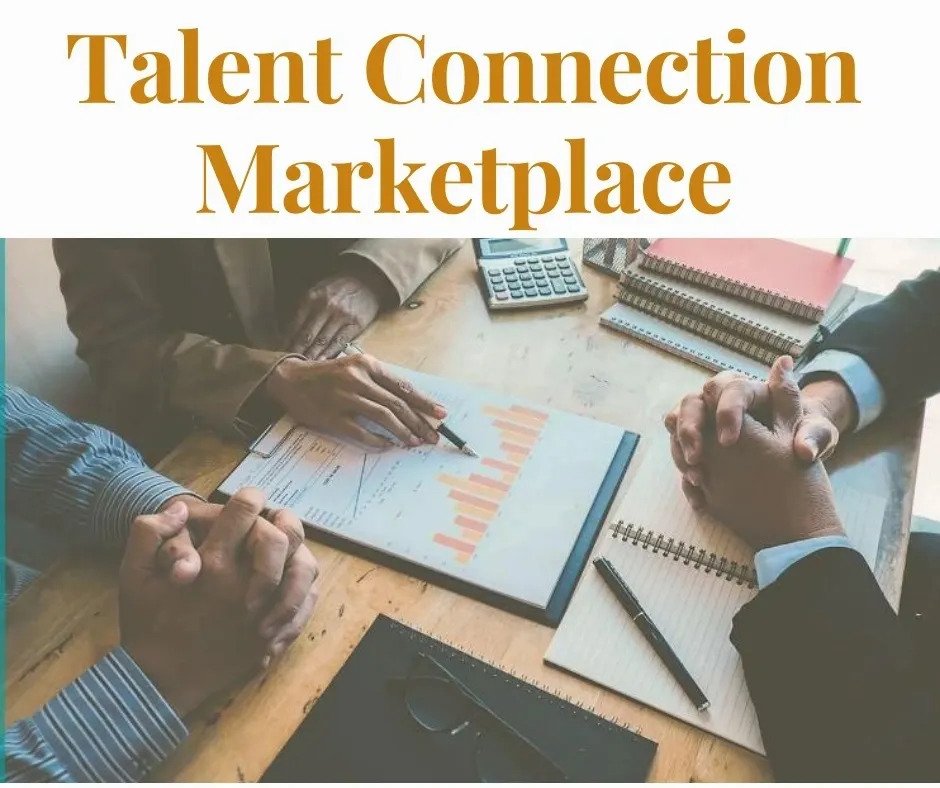 INTRODUCING Talent "Capsules!" - A new way to connect!
Need Talent NOW? We've Got You Covered!
Listed below is a small cross-section of talent currently on the market seeking their next opportunity to serve.
See someone you need? Simply copy and paste their "Capsule" # via Contact Us on our homepage.
Don't see the talent you need? Chances are we have the right resources but haven't posted their Capsule!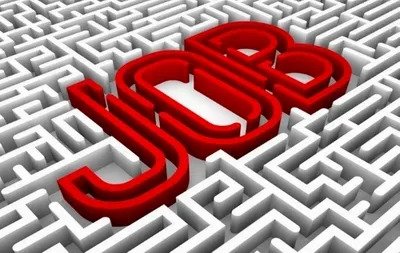 Candidates Across Industries & Across Business Needs
We serve a broad range of industries starting with all of the Life Science verticals, Aerospace/Defense, and Banking/Financial Services. However, we are connecting employers with candidates across virtually ALL industry sectors. Every week, more and more candidates sign up to be featured at no cost. To facilitate 3-way wins, we are offering access to them in a first-of-its-kind way.
Helping You Through COVID-19 and Other Business Challenges
Last year was an extraordinarily challenging year and we want to do our part to make things better going forward. Companies are looking for cost-effective and no-cost ways to keep their businesses running, and we are here to support you. Ask us how. We are doing our part to stimulate the economy in a way that makes good business sense.
WHAT'S ON THE HORIZON & HOW TO SEARCH FOR TALENT
New talent posted weekly! Come back often or call us for your urgent needs!
We are working on the candidate Talent Capsules and began posting them in early August, 2020! Come back often as we will be rapidly adding new Capsules.
How to Find Talent: Once we post the Capsules, you can browse the full list or instead, search rapidly by keyword. Simply press CTRL and "F" to FIND your talent and type in a keyword such as "Engineer" or "Business Development." (Mac users: Click Command "F")
In the months to come, assuming this Talent Marketplace is serving talent and businesses, we will make it searchable, so that it is easier to get connected…and get down to business!
All U.S.-based businesses, executive search firms, and independent search firms are welcome!
Let's get America back to work!!!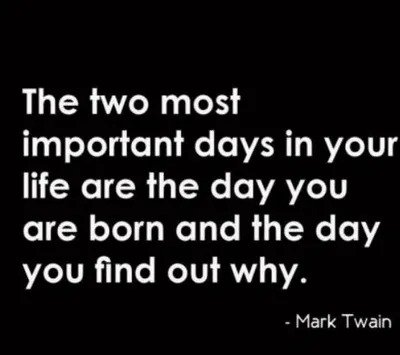 FEATURED TALENT CAPSULES
Business Adviser/Legal Executive with Operations Mindset
(COR_JOH_LAW_OC032102)
Results-producing Financial Controller w/ 20+ yrs. exp. providing strategy & leadership for finance & business functions.
Increased profitability by introducing upgraded products and managing pricing.
Directed financial activities related to $1M acquisition.
Developed budgets, financial projections & reporting w/ variance analysis. Manage cash flow & prepare financial statements.
Managed Professional Employer Organization (PEO) for payroll, benefits & HR services. Served in a fiduciary capacity to control costs.
Responded quickly to the pandemic to reduce costs by 50% when revenues decreased.
Create cost-saving efficiencies in all areas of accounting.
CPA (inactive); BA in Bus. Economics.
Resides in OC, open to remote; no relo. Targeting $100K.
Accounting & Finance Leader
(DOB_JON_4BA_LA_032102)
Results-producing Financial Controller w/ 20+ yrs. exp. providing strategy & leadership for finance & business functions.
Increased profitability by introducing upgraded products and managing pricing.
Directed financial activities related to $1M acquisition.
Developed budgets, financial projections & reporting w/ variance analysis. Manage cash flow & prepare financial statements.
Managed Professional Employer Organization (PEO) for payroll, benefits & HR services. Served in a fiduciary capacity to control costs.
Responded quickly to the pandemic to reduce costs by 50% when revenues decreased.
Create cost-saving efficiencies in all areas of accounting.
CPA (inactive); BA in Bus. Economics.
Resides in OC, open to remote; no relo. Targeting $100K.
Mechanical Engineer / Process Engineer / Project Manager
(KOL_SAM_6MecEng_Bos_242007)
Mechanical Engineer w/ exp. in Mech. R&D & Med Device MFG.
Managed design process for med. devices. Performed design controls, risk management, Failure Mode Effective Analysis (FMEAs) & documentation.
Process Engineer for MFG / project management. Initiated change requests, structured Bills of Material (BOM), corrective and preventive action (CAPA).
Ensured design & requirements complied w/ European Union Medical Device Regulations & FDA; performed quality control / inspections. /li>
Led investigations, root cause & other analyses; cGMP; ISO expertise
Solid Works, Minitab, Auto Cad (basic), & design modeling
MS in Mechanical Eng.; Lean Manufacturing / Six Sigma
H1B Visa transfer req.; Lives in Boston area; relo to WA or IN
Seeking: $110K-$115K or $90K-105K
Mechanical Engineer(BOS_CHR_4MecEng_IN_242007)
Mechanical Engineer w/ 18+ yrs. exp. in product development & design for med device industry.
Holds 17 patents. Design & develop med devices (e.g., test fixtures, fluid control devices, mechanical systems for safety-critical apps, QC & prototypes.)
Consistently contributed to quality systems incl. doc. & change control processes. Planned & coordinated testing.
Performed verification & validation tests; wrote & approved protocols & reports.
Collaborated with MFG, quality & regulatory teams to meet rqrmnts.
Mentored staff; reviewed & corrected work.
SolidWorks, PTC Creo & AutoCAD (basic)
BS in Mechanical Engineering
Resides in Indiana; Seeking: high $90Ks-$110K
Senior Data Scientist / Senior Machine Learning Engineer (LEV_SVE_PHD_CHI_302010)
Experienced software engineer w/ deep expertise in Machine Learning (ML) algorithms & Statistics.
10+ yrs. implementing & advocating for IBM SPSS products & open standards for predictive model deployment.
Led launch of custom tables for SPSS product, which became best-selling module.
Technical team leader, software architect, mentor, inventor, & communicator.
Tech skills: C++, Java, Python, SQL, SKLearn, Spark, PMML, ONNX, Git, Agile methods & Cloud.
Presented on ML-related topics at dozens of developer conferences and meetups.
Contributed up to 3 patents (w/ colleagues) at IBM.
PhD in Applied Math & MS in Computer Science.
Resides in Chicago area; Open to remote, no relo; US citizen; Targeting $140K-$190K.
Quality Control Mgr. / Validation Engineer (PAT_CAR_6BioMed_SD_272007)
Regulatory-focused Quality Control Mgr. w/ 15+ yrs. exp. in biotech, pharma & med device MFG. Proficient in microbial fermentation.
Create & review tests, labs, verifications, protocols & setups that enable products to meet FDA & EU approval rqrmnts.
Leveraged data analysis to write & execute protocols / procedures for superior clean / sanitation methods.
Executed several successful QC activities for FDA Pre-Approval Inspection (PAI) for commercial drug product. Served as Lead Auditor.
Oversee microbio testing & review of Environmental Monitoring Data & lab equip. usage
Develop QC setup to enable pre-market approval (PMA) for Epigenomics diagnostic kit.
MS in Biomed Quality Systems; Certs: Biotech MFG & QC
Resides in SD; Seeking: $110K-$120K; open to relo
CAD Project Manager / Design Engineer / Construction Design PM (SOR_RAM_6ARC_LA_272007)
Project Mgr. / Design Engineer w/ 10+ yrs. exp. in designing residential & commercial bldgs. & public works, incl. remodels & new builds. Key client: Disneyland
Lead Project Mgr. for $MM-$B construction builds, collaborate w/ contractors; plan budget / timelines. Prepare permits, drawings, docs, bids, scheduling.
Survey and assess building's structural elements & integrity; ensure earthquake, ADA & bldg. code compliance.
MA in Architecture (IP), BA in Architecture
AutoCAD (Cert), Adobe Photoshop, New Forma, Viz/3D Studio Max.
Certs: Construction Mgmt. (IP), CAL OSHA 30, BIM & Revit (for 3D Modeling/ Illustration); Licensed Professional Engineer / Architect
Resides in LA; Open to relo; Seeking: $85K-$100K (total comp.)
Dir. of Innovation / Dir. of New Products / Program Mgr. (DAV_FRE_PHD_LA_062011)
20+ yrs. of innovation & early-stage tech. evaluation bringing research & products toward commercialization in defense & med device sectors.
Highly diverse experience across technologies & markets within clinical, incubator, academic, industry & startup environments.
R&D and project mgmt. background, incl. seismic & radiological imaging, optical biodetection, biofilm deterrents, hyperacusis solutions, retinal angiography & tumor ablation modalities.
Experience w/ assessing unmet clinical needs, primary/secondary market research, KOL interviews, regulatory affairs assessment & IP development.
Raised/contributed approx. $2M in Small Business Innovation Research (SBIR) grants.
PhD in Medical Physics (radiological imaging algorithms), MBA, & Cert. in Regulatory Affairs.
Open to opps. in LA, OC, SD & remote. No work auth. needed. Targeting $150K +variance
Product Director | Senior Product Manager (NAT_ALE_6IT_132010)
Market-focused software & IT Product Mgr. w/ 10+ yrs. exp. leading cross-functional teams in finding, validating, and delivering market opportunities.
Proficient in product mgmt., incl. planning, development, competitive analysis, usability testing, delivery & investments / funding.
Broad-market, international experience in SaaS platforms, enterprise applications, mobile apps & connected building integrations.
Generated $75MM+ in revenue by analyzing and prioritizing market problems and turning them into effective solutions.
Introduced product mgmt. practices that improve decision-making across the process.
Accelerated innovations by pioneering agile frameworks w/ multiple start-up teams.
Certs: A-CSPO Scrum, Pragmatic Marketing (PMC III) & MA in Info. Mgmt.
Resides in OC; Open to opps. in So. Cal. & remote; Seeking: $110K+; Open for consulting
Sr. Marketing Leader I Product Marketing I Product Management (MAR_JOE_MBA_ OC_052012)
Go-to-Market leader w/ 15 yrs. exp. growing revenue in consumer & business markets through data & research-driven product & marketing strategies.
Experience leading and mentoring teams in Fortune 500 companies.
International experience for consumer electronic and technology companies.
Diverse background in product marketing, product development, digital marketing, segment marketing, partner marketing and category management.
Press certified by two Fortune 500 companies.
MBA in process; Certs: Digital Marketing and Communication; SalesForce Business Admin Specialist SuperBadge
Resides in OC; Salary open
Building Facility Tech / Lead Quality Engineer (ALA_DIV_4MchEng_TX_272007)
Facility Tech Lead w/ 20+ yrs. exp. managing HVAC construction, installs, repairs, diagrams, blueprints & electrical for commercial & industrial facilities.
Perform preventive maintenance & repairs, incl. carpentry, plumbing, electrical, painting, roofing, heating & cooling system.
Inspect building, installations, & mechanical systems, incl. fire alarms, HVAC & plumbing to ensure optimal operations.
Prepare bill of materials, schedule labor cost budget & plan project completion date.
Comp. Mgmt. Maintenance System (CMMS), Mechanical HVAC design works, MS Office, Auto Cad, Oracle, SAP, Bldg. Automation System (BAS)
Electrical Bldg. License, EPA Cert., Type I OB Tech, Refrig. & AC Mechanic
BS in Mech. Eng.; Resides in San Antonio region, no relo; Seeking $110-120K + bonus
Reliability Mgr. / Facilities Mgr. (SAL_JOE_6HlthSc_ LA_272007)
Reliability / Operations / Facilities Mgr. for MFG w/ 20 yrs. exp. leveraging metrics-driven tools to drive efficiency & profitability for $MM production facilities.
Oversee operations of industrial, electrical & mechanical equip. for $MM med device, semiconductor & food MFG.
Consistently produce $MM in cost-savings in capital / recurring expenses (i.e. labor, energy consumption, environmental controls, materials, etc.)
Introduce process improvements / eliminate redundancies using data analysis, metrics, root cause / failure analysis.
Implement MFG best practices / processes avoiding production shutdowns.
Maintain safety, sanitation & regulatory compliance (EHS, ISO 14001, OSHA, FDA)
AutoCAD, DataStream MP2, SAP, Maximo, MainStar, MS Office (Excel, Access, Visio, Project); Vaisala, Tridium, SensaPhone, Tracer Summit
MS in Health Sci; BS in Bus; Electric Eng. bkgrd; Lean Six Sigma / RCA
LA area; Seeking: high $140K – $160K
Supply Chain & Operations Director / Executive (ESP_EUG_MBA_ OC_232010)
A proven leader in Supply Chain, Operations & Procurement w/ 15+ yrs. exp. in Consumer Electronics, Healthcare, Retail, & Higher Education.
Oversee third-party vendors & create strategic partnerships that increase revenue.
International experience w/ contract negotiations, biz. dev., process improvement & supply chain diversification saving companies $MM.
Manage up to $97M in inventory & implement operational efficiencies.
Led cross-functional teams of 70+ incl. foreign, military & civilian professionals.
Streamlined consumable inventory for major dialysis company saving them $1.27M.
During the pandemic, led a team of purchasing agents in support of opening 5 Montessori schools within 3 mos. by procuring 3500 unique line items per school.
Implemented cross-training for 40 Spanish employees during a limited labor strike resulting in zero service interruptions & a $2.5M facilities renovation as Food Service Officer in Rota, Spain.
MBA; Bilingual (English / Spanish); U.S. Navy Veteran
Resides in OC; Open to remote, South LA & North SD; Seeking: $110K+
Dir. of Supply Chain / Operations / Materials (THO_SUE_4BusAd_ OC_272007)
Dir. of Supply Chain / Operations w/ 25+ yrs. exp. in MFG for FDA regulated industries, incl. med device, pharma & consumer products.
Consistently exceed revenue/productivity goals / reduces operational costs by introducing process improvements. Six Sigma / Lean MFG
Coordinate w/ teams (purchasing, planning, product development, supplier & distribution) to meet deliverables.
For purchasing, used ERP visibility to minimize buys, increase timely deliveries.
Engineered production plan to maximize output / minimize inventory.
Converted manual production / financial process using ERP.
Improved inventory mgmt, distribution / warehouse capabilities causing COG reduction.
BS in Bus. Admin.; Cert. Prod & Inventory Mgmt (CPIM); Cert. Qual. Auditor (ASQ)
Resides in OC; Seeking: $120K – $140K
Supply Chain / Procurement / Operations Mgr. (SAS_ROH_6SupChn_WA_242007)
Entrepreneurial Supply Chain / Procurement Mgr. w/ 5 yrs. exp. in electronics, biomed, med device, mechanical & semiconductor industries.
Oversaw supply chain, inventory mgmt, Material Requirements Planning (MRP) & purchasing for $200M factories.
Managed vendor relationships & negotiated contracts to reduce costs / lead times. Continually drive customer satisfaction.
Automated processes, improved On Time Delivery & reduced days of inventory. Mitigated supply chain disruption to avoid shutdown of 2 factories.
Performed data / statistical analysis, modeling & forecasting for $1.2B purchase spend.
Visualization (Tableau, Matlab, Power BI); Data Analytics (R, SQL, XLSTAT, Excel, Minitab, ExtendSim; SAP ERP, Oracle ERP, CRM
MS in Supply Chain Management; Lean MFG / Six Sigma
H1B Visa transfer req.; Resides in Seattle, open to relo; Seeking: high $70K
Chief Information Officer | Senior IT Executive (BUS_ROG_MBA_232010)
Successful executive w/ 20+ yrs. exp. using IT to drive business performance.
Skilled in developing tech roadmaps based on business strategy and needs.
Led web & mobile development, system consolidations & cloud migrations.
Astute problem-solver, w/ strong strategic planning, vendor mgmt. & budgeting skills.
Executed major capital projects up to $18M in contract value.
Completed major core systems replacements & implemented high-volume, web-based portals for 2 insurance companies.
Migrated & integrated $100M acquired business into the larger org.
19 years of progressive corp. IT leadership & program mgmt. exp. at 5 orgs.
7 years of IT mgmt. consulting exp. across 2 orgs.
Managed teams up to 130 & operating budgets up to $20M.
MBA in Info. Systems & Marketing; Cert. Scrum Master
Resides in LA (San Fernando Valley), open to remote; possible relo. Targeting: $200K
VP of Information Technology & Operations Director (CHE_FRA_MBA_OC_042008)
Transformative IT, Program Management & Operations VP/ Dir. offering 20+ yrs. of exp. driving innovative, profitability & process improvements in direct-to-consumer, omni-channel and FDA regulated environments.
Produced measurable cost-savings & operations achievements in ecommerce, program mgmt. & warehouse mgmt. systems for 500K sq. ft. multisite centers.
Directed $75MM global portfolio, established & restructured program mgmt. & deployed Agile framework to drive growth and reduce B2B fulfillment costs by 25%.
Slashed product go-to-market for new brand launches by 40%.
Enabled 300% B2B growth through client satisfaction & turnaround initiatives.
Global team leadership experience (60+) in operations, fulfillment & IT.
MBA, BS in Comp. Sci.; Certs: PMP / CSM; UCI Advisory Board Member
Resides in OC; Open to remote, LA & North SD regions; Seeking: $185K – $215K
Marketing Executive / Global Marketing Director / CMO (ZAM_TI_MBA_SD_042008)
Visionary VP / Dir. of Marketing offering 18+ yrs. exp. leading integrated marketing plans for Fortune 100 brands in food, CPG & tech/consumer electronics.
Consistently drive revenue using traditional, digital, mobile, content & new media marketing strategies.
Expert in market development, promotions, omnichannel and marcom; familiar w/ PR, media relations & public affairs.
Brand & category growth manager skilled at product management.
Develop & execute online marketing strategy, data insights & analytics to produce $MM in incremental revenues.
Consumer / User Experience (CX / UX) leader & project manager
MBA; Cert. in Strategic Online Marketing
SD resident; open to relo (SoCal/West); Seeking: $120K-$195K
Marketing & Operations Leader in Healthcare (GER_BAR_MPH_SD_122009)
Strategic & knowledgeable Marketing & Operations Healthcare Leader w/ 25+ yrs. of exp. planning & executing innovative solutions.
Record of improving healthcare facilities' performance & patient experiences.
Manage hospital operations, incl. clinical / non-clinical teams, services & physician recruitment.
Developed marketing & sales plans for senior living communities, which increased occupancy rates & revenues.
Launched branded, syndicated marketing program, which accelerated the entrance of 10+ hospitals' into occupational health.
Created first of its kind mystery shopper service, which increased patient satisfaction and improved HCAHPS scores at 150+ healthcare facilities.
Marketing Excellence & Marketer of the Year award, American Marketing Assn.,
MPH, Health Admin.; Certs: FACHE, CPXP & Digital Marketing
Resides in SD; Salary open
Sales / Business Development Mgr. (MER_EDW_4Bus_SD_272007)
Top-notch Sales Leader / Biz. Dev. Mgr. in custom plastic MFG offering reliable of driving sales, growing new business & building key relationships.
Closed $17M in new sales (past 10 yrs.) for custom MFG, injection molding plastics (for auto, med, biotech, consumer packaging, industrial & electronics sectors).
Identify, develop & win new clients / accounts; Socal & Tijuana markets.
Excel at sales for new product dev. Identify new opps. using tech, metrics & network.
Select Sales Wins: $500K in new biz. for restaurant electronics (2019); $8M+ in new biz. for 2 large consumer packaging & product companies (2014-2017); & increased St. Jude med device sales by 55%.
Sales Engineer / MFG background (industrial plastics & injection molding)
BS in Industrial Tech/Mgmt; Salesforce CRM; Lean MFG
Resides in SD; open to relo; Seeking: low $100Ks (plus variable)
Sales Rep. / Business Development Mgr. (FRA_PAU_4Bus_OAK_272007)
High-achieving Sales Rep. / Biz. Dev. Mgr. w/ 15+ yrs. exp. propelling sales for injection molding plastic MFG, incl. med device, parts & packaging.
Consistently establish & grow lead networks / new biz. pipelines to secure $MM sales opps. Exp. in NA (Calif.) & SE Asia markets.
Select Sales Wins: Secured $1.6M in new biz. for med device (molding & assembly) sales (2015-2019) & $2.5M for tubing & packaging sales (2015). Doubled med device sales to $8.5M.
Recognized for finding solutions for clients; trade shows & marketing initiatives.
BA in Bus./Mrktng.; Resides in Oakland; Seeking: $130Ks – $140Ks (total comp)
National Sales Mgr. / Sales Dir. (BUS_CHR_4Bus_LA_272007)
Accomplished results-driven Sales Dir. / Mgr. w/ 18+ yrs. tech sales exp. in plastics/packaging for food, consumer products, med device & industrial markets.
Industry expert in all facets of injection & other molding for plastics.
Launch & manage marketing tied to direct sales with $MM companies. Manage high profile accounts & drive customer satisfaction.
Select Wins: Signed a 5-year contract with key client worth $6M; secured several other $MM contracts with clients in med device & consumer products (P&G).
Hunter / go-getter w/ proven record of growing revenue w/ direct sales.
Oversee sales for $14M territory in cosmetic, food & industrial industries.
BS in Mrktng; Salesforce CRM; MS Office; LA region; Seeking: $130Ks-$140Ks (base+ variable)
Sales, Business Development, & Operations Executive (SCH_MIC_4BA_SD_192009)
Prolific Entrepreneur w/ 20+ yrs. exp. in Sales, Biz. Dev. & Operations in retail luxury & consumer finance.
Extensive background managing high-volume sales, operations, MFG & rapid liquidation projects.
Proven record of leading large multi-functional teams; manage budgets of $20M+.
Directed turnaround projects to prepare clients for acquisition. Conducted audits & streamlined operations & inventory.
Led operations of Intl. Auction House, incl. full cycle processes, sourcing, marketing, collections, & inventory control.
Oversaw jewelry operations for dist. center & 40 multi-unit retail locations, responsible for approx. $25M in inventory cost of goods.
Exp. in operations, dist., logistics, sales, MFG & procurement in US & Intl.; BA degree
Resides in SD; open to relo; Seeking: $90-$120K
VP of Commercial Banking / Relationship Manager (POU_ALI_4Bus_OC_272007)
Top-producing VP of Commercial Banking / Relationship Mgr. with competencies in commercial financing / banking, underwriting & business operations.
Produce & maintain biz. dev. of $80MM+ in commercial banking products in the past 10 years. Received numerous top-performer awards.
Consistently acquire & manage a diverse portfolio of commercial clients at top-tier banks such as Chase & Wells.
Prequalified credit requests for complex corps. for $100MM+.
Underwrote credit memos for SBA loans, commercial real estate purchases/refinances, term loans/debt, equipment & lines of credit up to $50MM.
Structured biz., international, SBA, commercial loans & related cross-selling products.
Analyzed income statements, balance sheets, & audited financial stmts. for cash flow.
Salesforce, MS Office & Credit LEAD
Resides in OC; Seeking: $135K – $150K (plus variable)
Business Development & Strategy Executive / Leader (TOO_JOH_MBAJ_SD_272007)
Impressive Strategic Growth & Innovation Executive w/ 22+ years of leadership exp. in med device, R&D/sustaining engineering, business development & IP.
Deliver exceptional results for MFG in acute/post-acute care, incl. infusion systems, fluid & drug delivery, vascular access, respiratory care, anesthesia & cardiology.
Create new product and biz. dev. programs w/ lockstep RA & IP strategies for next-gen, product innovation producing consistently high vitality scores.
Extensive working RA exp. in US and intl. incl. premarket notifications, QMS, 21CFR820, ISO13485, ISO14971, etc.
Instrumental in 200+ biz. dev. / M&A opps., incl. acquisitions & IP purchases / licenses.
Effective in start-ups and small-, mid-, & large-cap orgs.
MBA (Beta Gamma Sigma); JD (IP Fellow); BS Biology
Resides in SD. Open to remote, other work opps. & relo; Desired salary: negotiable
VP/Director – Global Business Development / Customer Success (GAS_GEO_MBA_202008)
Consumer focused Biz. Dev. Dir. w/ 20+ yrs. exp. creating value by optimizing key business drivers in consumer & financial services industries.
Known for building key relationships, developing strategies and leading executive teams to achieve results by leveraging KPIs and removing roadblocks.
Manage and take full ownership of P&L responsibility of $100M in revenue.
Consistently exceed revenue/productivity goals by minimizing operational costs, improving labor efficiency by 5% and introducing new SOPs for process improvements.
Drove $2M in new client growth and improved NPS on client satisfaction by 5 pts.
Consumer Experience (CX) leader who has implemented new process to drive consistent YOY new client growth over 3% while improving customer retention.
Plan & launch new distribution channel creating & executing value proposition.
Direct & oversee clients through a digital transformation from retail to online.
Provide multi-cultural and unit leadership of 300+ locations, incl. real estate, operations, marketing and strategic partnerships.
MBA; BA in Bus Admin.; Certs: Six Sigma
Resides in SD; Open to remote, OC or relo. for the right role; Seeking: $185K-$220K + bonus
Medical Director / VP Medical Affairs / Pharma Exec. (CHO_ZIA_PHDMBAMS_CA_272007)
Med Dir. / VP Med Affairs / Pharma Exec. w/ 17+yrs. exp. in clinical care & research development, med. pharma, pharmacovigilance & clinical trials.
Pharma Med. Dir. w/ late-phase development exp. & CNS expertise on neurodegenerative disorders & disease-modifying therapeutics.
Led R&D efforts for interventional clinical trials, product development, strategic research, Biopharma, PGx, regulatory, med device launches & pivotal clinical trials at top-tier pharma, incl. Purdue, Genomind & Pfizer.
Provide global & US med strategy (branding, IMEs, symposiums, advisory boards, KOL management, expanded access program, etc.)
Exp. in clinical neurosciences, rare diseases & oncology, family & internal medicine, neurology, psychiatry & pain mgmt.
Collaborated on clinical evals of Biz Dev opps. & provided clinical assessments of drug discoveries in multiple therapeutic areas.
Employ scientist & physician qualifications with Biz skills to transform Med Affairs into strategic differentiator for org's success.
Published drug develop & implement, conducted CMEs & serves on 2 boards.
PhD in Human Genetics; MS in Psychiatry; MBA; MS in Comp. Sc.; BS in Med. (MD equiv.)
PgCerts: Biomed & Health Informatics, Family/Internal Medicine & Sleep Medicine
Resides in CT; open to relo; TN Visa; Seeking: low to mid $300K+ variance
Dir. of Information Technology & Software Programs (GLA_STE_4BA_OC_272007)
Strategic IT & Software Programs Dir. w/ 20+ yrs. exp. skilled at leading innovative revenue-producing products to successful completion.
Leverage IT, analysis & business acumen to motivate results-focused teams.
Consistently develop & implement next-generation IT products & software to drive revenue growth. Gained 70% market share for Panasonic Avionics.
Managed & delivered scaled high impact (SaaS) projects generating $30M.
Oversaw $MM projects to unify major telecom platforms (satellite, wireless & HDTV)
Created project mgmt. process for healthcare info. provider (w/ HIPAA compliance).
Sought-after speaker on IT, tech. product development & innovation.
SQL Server, Oracle, Java, C++, Qt, JIRA, Splunk
BA in Math & Physics; Certs: Project Mgmt & MSFT Cert. Pro. (MCP)
Resides in OC; Open to relo. for right opp.; Seeking: $190K-$250K + bonus
Customer Support Manager / Technical Support Manager (TIR_ANN_6MAT_SJ_042008)
Loyal Customer / Tech Support Mgr. offering 10+ yrs. exp. resolving complex technical issues, maintaining high functioning systems & driving client satisfaction in healthcare / medical sector.
Solid track record of leveraging tech, metrics & tools to uncover / troubleshoot root problems and test / implement lasting solutions.
Instrumental in helping teams repeatedly meet quality, time to resolution & customer satisfaction goals.
Partnered with incident mgmt. to handle escalated, high priority cases. Supported sales/acct. mgmt. by addressing clients' concerns.
Lead, manage & mentor high performing on-site and intl. remote teams.
MS in Math & Statistics; SQL Server expert
Resides in San Jose, CA; open to remote; targeting $125K
Chief Financial Officer | Senior Financial Executive (FAB_GAR_4BA_OC_042008)
Results-producing CFO w/ 15+ yrs. exp. leading financial & operational success of fast-growing financial services and sales-oriented orgs.
Consistently developed & implemented financial mgmt. systems, controls & models that improved financial results & achieved $MM cost savings.
Known for turning data into information to communicate financial opps., challenges & outcomes so that they are understood by non-financial leaders.
Developed financial models & forecasts; delivered investor presentations & due diligence reviews that supported $100M+ M&A & private equity transactions.
Provided incentives, strategic planning & analysis to enable sales to increase growth 300% over 4 years.
Negotiated transactions to optimize cash flow and liquidity, incl. a $MM working capital line of credit & $200M+ debt offering.
CPA (inactive), Twice nominated for CFO of the Year; BA in Bus. Admin.
Resides in OC, open to remote; no relo. Targeting $300K.